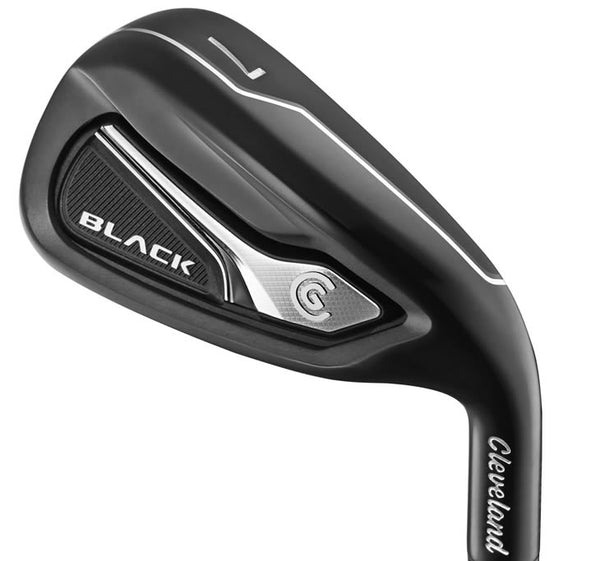 ชุดเหล็ก Cleveland Iron Set CG Black II ST 6 PCS (5-PW, NS Pro 1040)
Regular price
31,500.00 ฿
Sale price
9,900.00 ฿
---
Cleveland has added a cavity back option to the CG Black range of irons for 2015 that is aimed at the better amateur player looking for a combination of distance and forgiveness.
With a swing speed between 85 to 105 mph, the target players have a faster swing than the women and seniors for whom the CG Black irons have been designed, but these golfers still benefit from the low swing MOI that is a theme of the Cleveland's CG Black range.
The CG Black CB irons use the same high strength HT 1770 steel face as the CG Black in the long and mid irons to improve both the maximum COR of the clubhead as well as the size of the high COR area.
Compared to Cleveland's 588 MT irons the maximum COR of the CG Black irons is 0.2 higher at 0.825 and the percentage of the club face that delivers a high COR is 20% greater.
This gives more consistency across the face to help make the irons both longer and more accurate throughout the set as Cleveland recognises the importance of precision, accuracy and length in their irons.
Better players will appreciate the heavier D3 swing weight in the CB version of the irons as well as the slight draw bias that has been built in for a penetrating and accurate ball flight.
Cleveland CG Black Irons
With a swing weight of D0 the standard CG Black irons are ideal for Senior and Women golfers looking for help in getting extra carry. The hollow construction of the four and five irons couple with a centre of gravity that is lower and further back to make it much easier to launch the ball higher.
The centre of gravity in the CG Black irons remains lower in the 6 and 7 irons as a thinner face has allowed weight to be moved to achieve a combination of higher launch and an improved workability in the shorter irons.