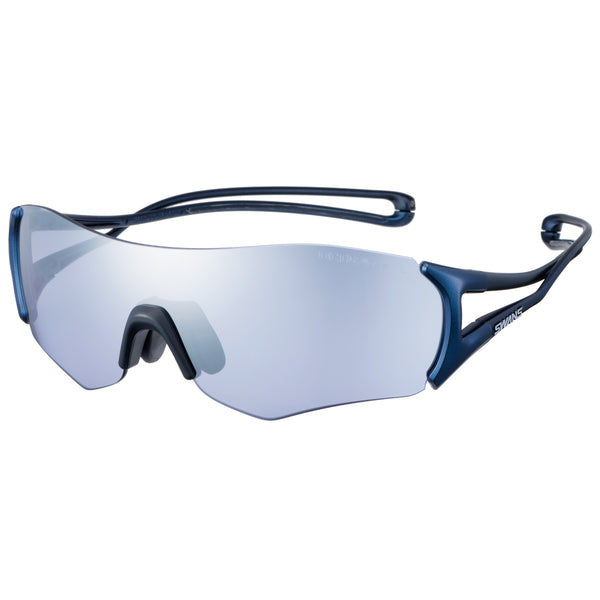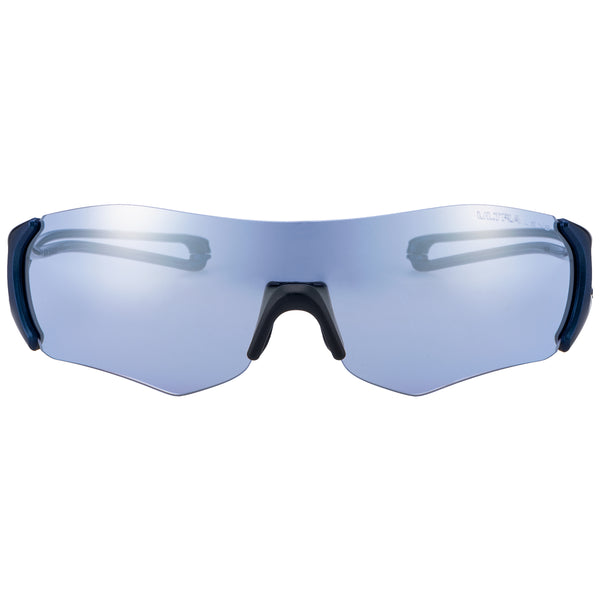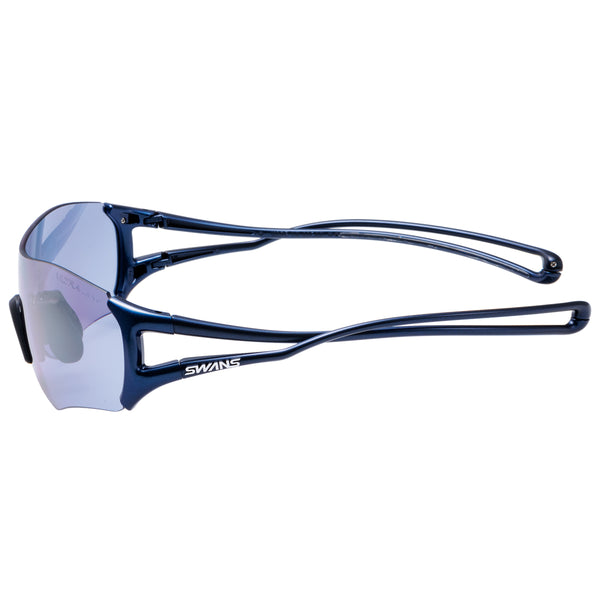 EN8-0714
A distinctive shape 
" Temple is out from the bottom of the lens " E-NOX NEURON 
  (Enochus Neuron) 

It is the best shape for onshore long distances where large vertical movements last a long time . 

>> Extreme fitting To 
support maximum performance for a long time, to support. 

>> Material 
Frame which adopted nylon material characterized by durability, flexibility, light weight, also used for medical use realizes a high fit. 

>> Under Temple Design 
By keeping the center of gravity low, "Under Temple Design", we minimize deviations and blurring due to vibration during running. 

>> Fixing the rimless type lens "Rimless type" without the front frame has wide view because there is nothing to hinder the field of vision. The lens adopts "Petroid Lens" (Yamamoto Optics' proprietary technology)), which is a material that is excellent in impact resistance and has a hard coating that prevents scratches on the surface of polycarbonate. 

>> Activated nose pad 
Fit to various face shapes by adopting "movable nose pad" which can be adjusted by yourself according to the user's nose · face shape. 


- Pursue the highest quality. - 
 Japanese Quality

 Manufacturers that can consistently carry out the development of highly specialized lenses as optical manufacturers and the development of frames that can maximize the performance of the lenses are rarely seen worldwide. We use these technologies to design and produce them from scratch by our own company according to purpose and user. Also, as Japanese manufacturers have abundant Japanese head information, we can offer eyewear that fits just for Japanese people. 
Product Details
Frame color

Metallic blue x metallic blue x metallic blue

Lens color

Silver mirror x ULTRA ice blue

Visible Light Transmittance

28%

UV transmittance

0.1% or less (UV cut 99.9% or more)

size

43mm in height / 133mm in width

weight

19g

Lens curve

6 curves

Frame function

Nose adjustable

Material

Frame: Nylon




Lens: Polycarbonate

accessories

Semi-hard case, instruction manual

Country of origin

made in Japan

Lens function

ULTRA lens / mirror lens

Target age

For adults
Explanation of lens color

Silver Mirror x ULTRA Ice Blue




A lens that makes the color of the ball stand out clearly and clearly in the background of the golf scene such as the blue sky and green forest. The color of the field of vision when worn is natural and easy to adjust to the eyes, so there is little burden on the eyes even when worn for a long time, and it can be used throughout the day.