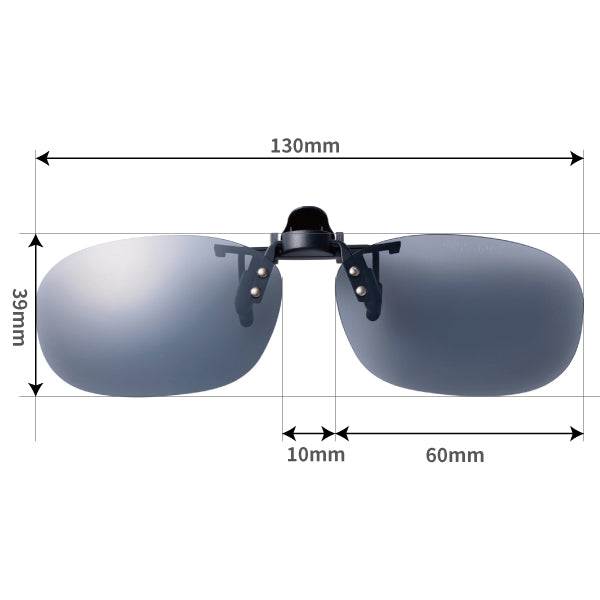 SCP 22 I CLIP-ON
***ขนาดเลนส์คลิปออนสายตา SCP 22***
สูง 47mm / กว้าง 130mm (60mm สำหรับเลนส์ 1 ข้าง)



Sunglasses attached to SCP-22 glasses "Clip-on"
* Please be sure to check before purchasing. *
Depending on the shape of the eyeglass frame, it may not be possible to install it.

 

Please check the "lens shape" and "size" of your glasses before purchasing.
1) Lens size If
the lens

 

on

 

one side is larger than the SCP-22 lens (39 mm long and 60 mm wide), or if the width of the spectacles exceeds 130 mm, the entire lens cannot be covered.
2) Frame thickness
Cell frames and thick eyeglass frames cannot be used because they cannot be clipped.
Lens color

SMK Polarized Smoke





Visible Light Transmittance

SMK / 19% (Polarization: 99% or more)





UV transmittance

0.1% or less (UV cut 99.9% or more)

size

Height 47mm / Width 130mm (60mm for one eye)




* There are individual differences due to actual measurement values.

weight

9g

Frame function

Bounce type

Material

Lens: Triacetate

accessories

Sleeve case, instruction manual

Country of origin

made in Japan

Lens function

Polarized lens

Target age

For adults