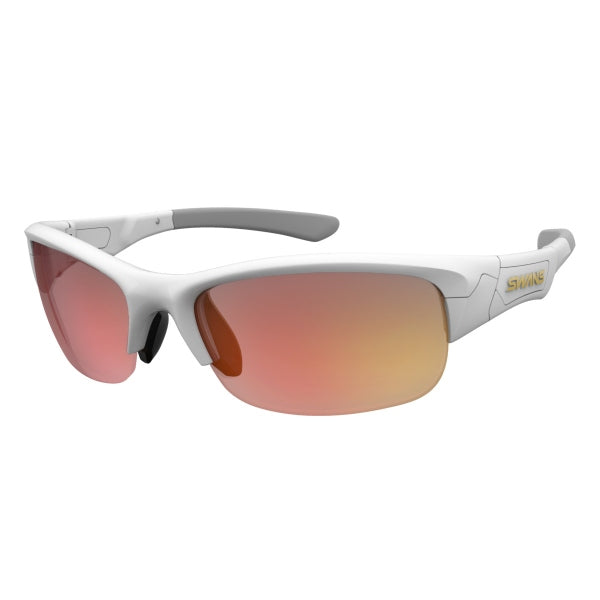 SPB-1701 PAW
It is the most fitting sizing for contemporary Japanese, with a

 
splendid design "SPRINGBOK (Spring Bock)" that can be used for both men and women, the

 
lens can be replaced, and the opening and closing parts are

 
united with the

 

frame design and

 

do not destroy the whole form.

 
Since the temple end moves flexibly, it can be adjusted according to the shape of the head.

 

Because it is a frame design that envelops the head, it realizes fitting which is hard to shift and can not be tightened.

 
The nose pads are hard to fall off even if you sweat,

 
and adopt

 

a large rubber

 

that

 

is soft and soft

 

.

 

Because there is a metal core inside, it is wide and severe adjustment is also possible.

 
Secure visibility demanded by athletes, and support the performance to the utmost.

 

It is full-spec sports glass which professional also recognizes.

 
 ■ Frame Color: Pearl White

 
 ■ Lens Color: Red Shadow Mirror × Smoke

 
 ■ Visible Light Transmittance: 24%

 
 ■ Ultraviolet Transmittance: 0.1% or Less

 
 ■ Lens Interchangeable (Optional)

 
 ■ Size: Width 141 mm / Height 49 mm / Weight 26 g

 
 ■ Dedicated semihard case included

 
 ■ Made in Japan